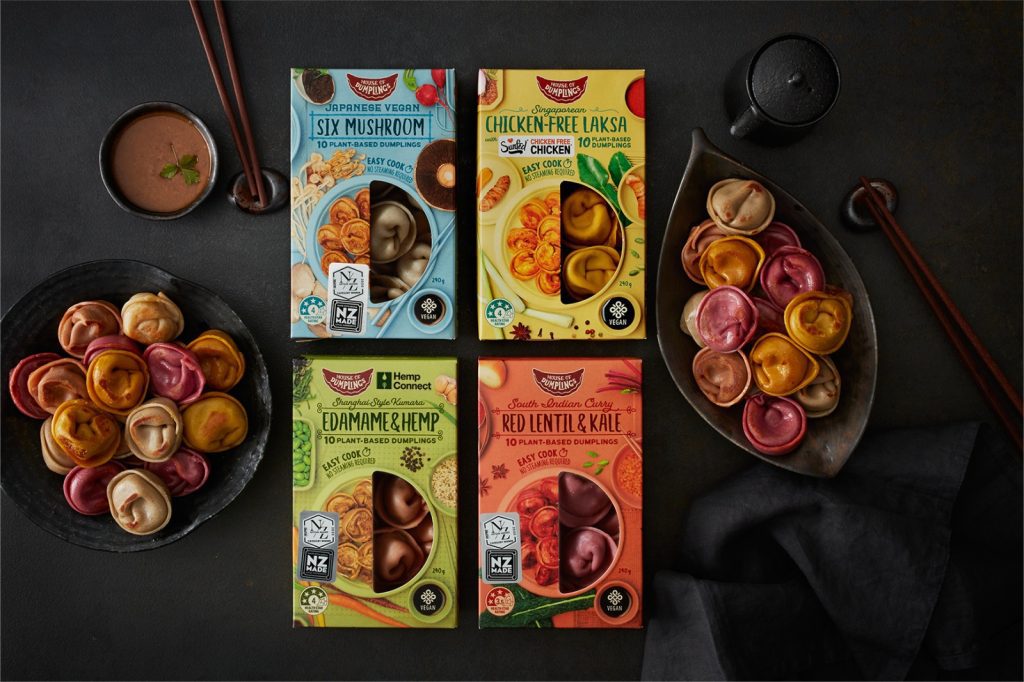 Vicky's cultural identity, and the way she expresses herself and her culture is her work.
Vicky's medium is dumplings, and maybe her mum's sauce, too! Vicky started House of Dumplings because she wanted to feed her mum's dumplings and sauces to the world. She describes how it all started as "one time [she] was serving [her] mum's dumplings to chef mates, and they told [her] there's nothing like that out there. [She] should make them commercially. [She] did some research and decided to do something about it." And from that time back in 2012 until now, and after years of hard work, learning, testing, experience, struggles, focus and determination, she's built House of Dumplings into arguably NZ's most loved dumpling brand. Expanding many flavours, sauces, chilli oils and more.
For Vicky, House of Dumplings is a way for her to find herself. Through food, she uses her heritage, her creativity, her values; all to express herself. "Dumpling is my language" says Vicky. With the blessing of some incredible food producers here in NZ, House of Dumplings use some of the world's best, natural NZ ingredients – true farm to table style. Combine the amazing kai with Vicky's heritage and background, and you've got something niche, something of her own.
House of Dumplings products make a regular feature across our recipe ranges, much-loved by both our foodies and our chef's alike! Make sure to keep an eye out for their next feature.