What is purple asparagus?
Purple asparagus is a delicious, and unfortunately uncommon, member of the asparagus family. While it may appear similar to the asparagus you know and love, it is different in more ways than its colour.
How is it different?
This spring vegetable has a higher sugar content and is less fibrous than regular asparagus. As a result, the purple variety of asparagus is heavenly sweet and tender. Not only this, but it's loaded with antioxidants, too!

Just like its green counterpart, these stalks of goodness are only available from early October for six to eight weeks.
Where does it come from?
Local growers Naked Harvest grow My Food Bag's purple asparagus. Their farm is positioned on the banks of the Rangitikei River in Kawhatau Valley. Of course, this location provides a winning combo of sunshine, rainfall, cool air and rocky river stones. Truly perfect for growing asparagus!

The Rainey family owns and runs the farm. This husband and wife team has spent many years cultivating their skills to bring you these fine specimens.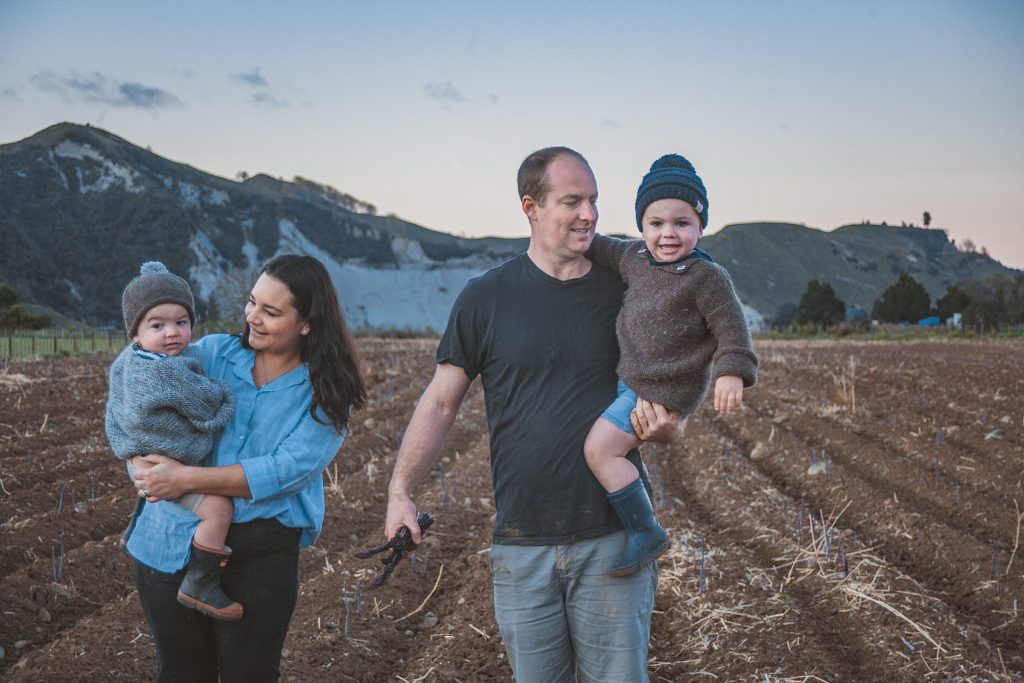 The partnership with My Food Bag has really helped Naked Harvest showcase our purple asparagus in the different ways that it can be enjoyed. As a small local producer, we are thrilled to partner with My Food Bag in providing fresh seasonal asparagus straight from the paddock"

Hannah Rainey, Naked Harvest Owner
Every year Naked Harvest handpicks asparagus daily when it's in season. Of course, this means My Food Bag brings you the freshest of the crop! Be sure to look out for this eye-catching veggie in your bag this spring.