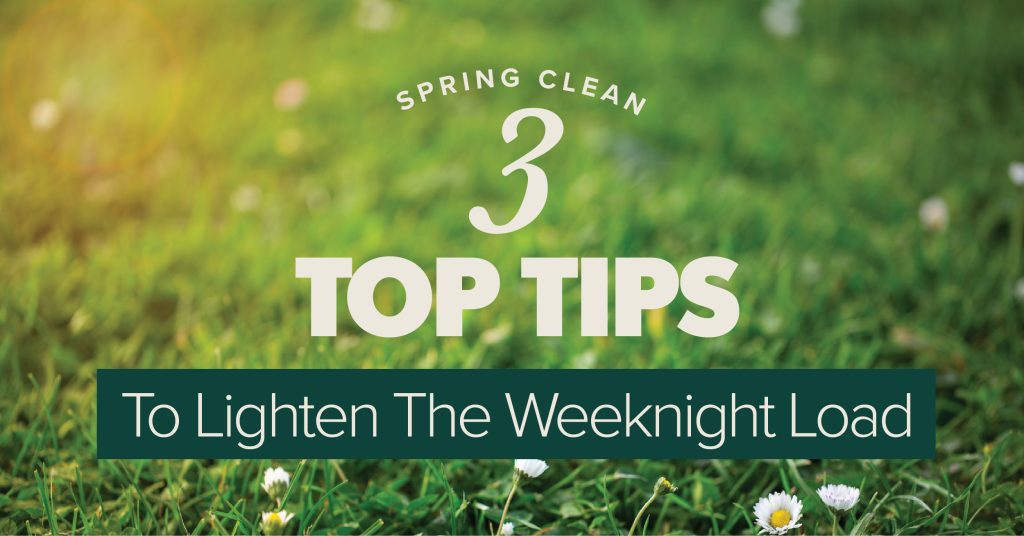 Just as we spring clean our homes, it's equally as important (and satisfying!) to declutter and refresh other aspects of our lives – including our daily meal routines.
Here are our top 3 tips to freshen up your weeknight dinner routine this spring:
1. Explore New Vegetarian Recipes
In celebration of World Vegetarian Month coming up in October, now is the perfect time to consider incorporating more veggie dishes into your weekly routine. It's a great way to try new flavours, adding variety and excitement to your menu. Throughout October, we feature some of our most popular vegetarian recipes of 2023 plus a recipe each week from our own Nadia Lim's Vegful cookbook. Meat-free Monday, anyone?
2. Discover Our Weekly 10-Minute and 15-Minute Recipes
Spend less time in the kitchen and more time enjoying spring! We have plenty of quick and delicious seasonal recipes that will not only save you time, but also let you enjoy the extended daylight and (hopefully!) sunshine outdoors.
3. Encourage Your Partner to Cook a Meal
Take inspiration from our Guest Chef, Beauden Barrett, and challenge your partner to try their hand dishing up one of our easy-to-follow recipes. If Beauden can do it, they can too!
Explore our delicious recipes coming up, including our special veggie recipes for World Vegetarian Month and Beauden Barrett's Guest Chef!