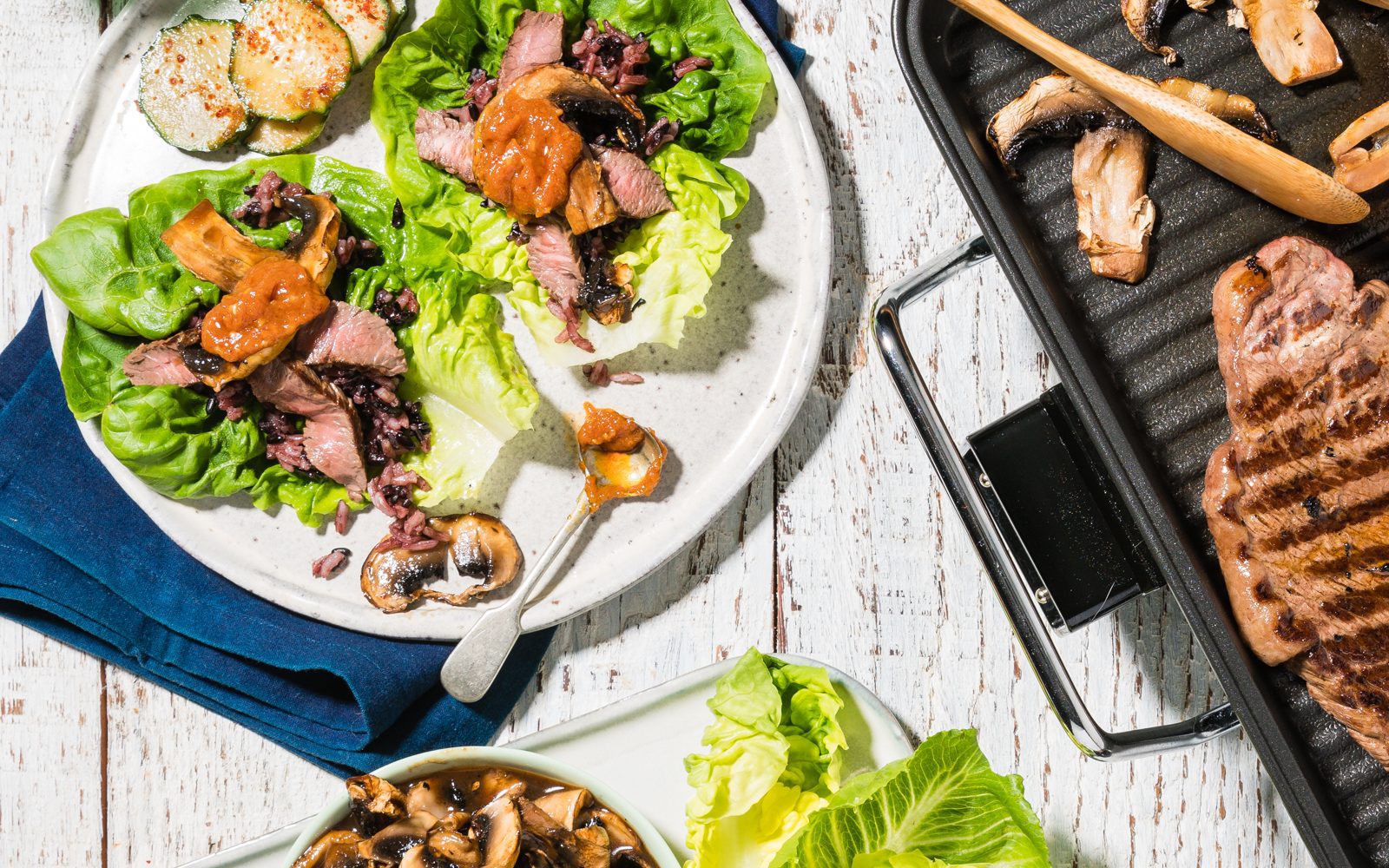 Have you tried Korean BBQ before? For Development Kitchen Chef Danny Doughnut, it's food that evokes nostalgia and has the ability to bring people together.
Korean style BBQ pork belly is something Danny ate every Saturday with his family growing up, and in this recipe, he's put a bit of a kiwi spin on his favourite dish, developing our Best Ever Korean Beef BBQ with Ssamjang & Quick Cucumber Kimchi. Let's take a look at what makes this recipe so special;
Traditionally eaten in ssam form – which means wrap – our take on Korean BBQ is juicy sirloin beef wrapped in fresh lettuce leaf, topped with savoury bulgogi mushrooms and finished with a special Korean BBQ sauce. Paired with a quick and refreshing cucumber kimchi on the side.
Ssamjang is best known as a Korean BBQ dipping sauce. It is a thick spicy sauce made with Korean soybean paste, chilli paste and other seasoning ingredients, such as garlic, onion and sesame oil. It has mildly spicy and salty flavour with a nutty fragrance. And most importantly, is incredibly delicious and complements Korean BBQ so well!
Bulgogi (in Korean, this literally means fire meat, but here we are familiar with it as marinated beef) is one of the most popular meats that many people associate with Korean BBQ. In this recipe, Danny incorporates mushrooms instead. This brings a rich, savoury umami flavour to the dish, making a delicious pairing for the BBQ beef.
We hope you love this recipe as much as we do! It's available in our My Choice range.